Meet our experienced, personable San Francisco dentists and office staff.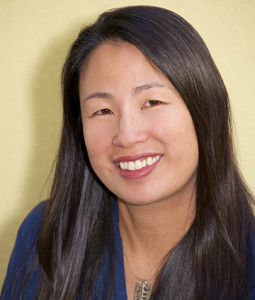 Dr. Phyllis Chen
Dr. Chen has practiced at Mission Terrace Dental since 2003, serving the multicultural Mission Terrace, Glen Park, Outer Mission, Bernal Heights, Noe Valley, & Excelsior communities with a neighborhood-oriented approach to dentistry.
Before moving to the Mission Terrace neighborhood, Dr. Chen provided dental care at Embarcadero 4 Dental. She studied dentistry at the University of Washington, and then completed an Advanced Education in General Dentistry residency at the University of California at San Francisco where she worked with medically complex patients at Oakland's Highland Hospital. She has also volunteered her time providing care for migrant farm-workers in Eastern Washington as well as delivering dental care in Guatemala, Honduras, Jamaica, India, West Indies, and our own Bay Area's underserved populations including San Mateo, San Francisco, and Oakland.
Before becoming a dentist, Dr. Chen studied Architecture at University of California Berkeley (Go Bears!) and graduated an Honors degree – she applies her skills at combining aesthetic form and function in her dental work, on a much smaller scale. Her interest in technology drives her to always learn about new ways to deliver modern dental care. Dr. Chen advocates for helping new professionals entering the field of dentistry, and Mission Terrace Dental sponsors externships from local schools.
Dr. Chen served on the board of advisors for Everett College and is the Staff Dentist for the overseas 1000 Smiles Project headed by the non-profit group, Great Shape. For volunteer opportunities, please click here. She regularly attends international dental research conferences to stay ahead of trends in dentistry. She enjoys spending time with her family, friends, and relatives.
She is also currently an active member of the American Dental Association (ADA), the California Dental Association (CDA), and the San Francisco Dental Society (SFDS).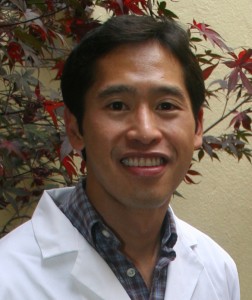 Dr. Michael Nguyen
Dr. Nguyen joined Mission Terrace Dental in 2006 and specializes in compassionate, caring, worry-free dental care for dental patients in San Francisco. A native of Seattle, Dr. Nguyen holds a bachelor's degree in chemistry from University of Washington and a doctorate in dentistry from Temple University in Philadelphia.
After graduation he practiced in Philadelphia for four years, first as chief dental resident at the Philadelphia V.A. Nursing Home, then in private practice in the suburbs. He moved to San Francisco in 2004 to be closer to his family, and worked at Cohen Dental in South San Francisco and as a general dentist on staff at San Mateo County's CARE Clinic, a non-profit organization providing care to HIV-positive patients.
As a resident of San Francisco, Dr. Nguyen makes the most of living in this wonderful city: running in the Presidio or Golden Gate Park, or taking day rides on his Triumph Bonneville motorcycle to Napa County. He actively attends local art fairs and music events at Davies Symphony Hall. Dr. Nguyen is also involved in outreach programs for youth in San Francisco's LBGT community.
Dr. Stephanie Huynh

Dr. Stephanie Huynh is a San Francisco native who completed her undergraduate degree at UC Davis. After college, she returned home to San Francisco to pursue her dental degree at University of the Pacific Arthur A. Dugoni School of Dentistry.
She has completed courses through the BAARD (Biomimetic and Advanced Adhesive Restorative Dentistry) Institute in Arizona and continues to take continuing education courses in various topics. As your dentist, her goal is to not only provide the education necessary to maintain a healthy smile, but to restore teeth in a way that mimics the properties of a natural tooth.
Stephanie's hobbies include hiking, traveling and trying new restaurants!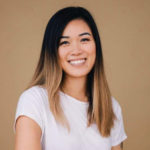 Sandy Wong, RDH

Born and raised in San Francisco, Sandy began working in the dental field in 2008. Sandy has worked as a dental assistant and office manager before she decided to pursue a degree in dental hygiene. She obtained her Bachelor of Science degree with high honors from Foothill College, where she was awarded for her leadership skills and clinical achievements. She enjoys building relationships through meaningful interactions with her patients and strongly believes in respecting her patients' right to make informed decisions. Her goals include helping patients maintain their oral health and to provide quality care based on her patients' individualized needs. In her spare time, she enjoys exploring the Bay Area with her husband and their toddler.
Jessenia Jimenez
Jessenia, also known as Jay, is one of our front office coordinators who helped our patients on site for many years before moving out of state. She is fluent in English and Spanish and now coordinates patient care remotely. Her warm-hearted and patient quality would make you feel more at-ease. Motivated by her motto, "Treat others as you would want your loved ones be treated," Jay makes sure we cater to our patients. Apart from her contributions to our practice, she has a passion for illustration and costume/fashion design. She received a Bachelor's degree in Fine Arts and minored in criminal justice from California State University of Bakersfield in 2005. She is also an avid Giant's Fan! She is dedicated to the well being of our patients and enjoys helping others.